Br1 class of protection by GOST R 50744-95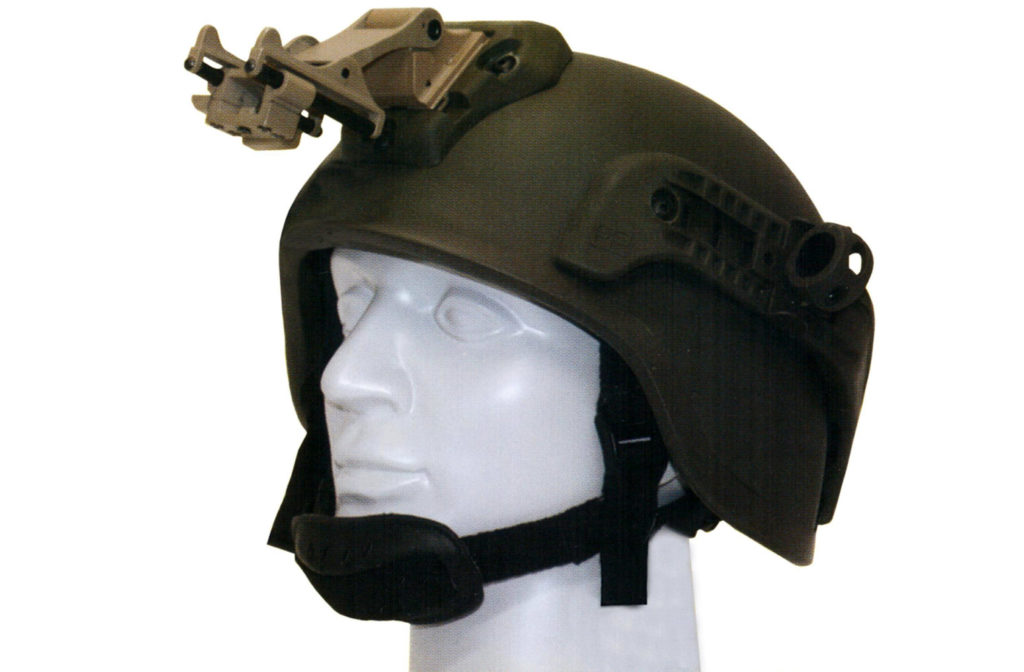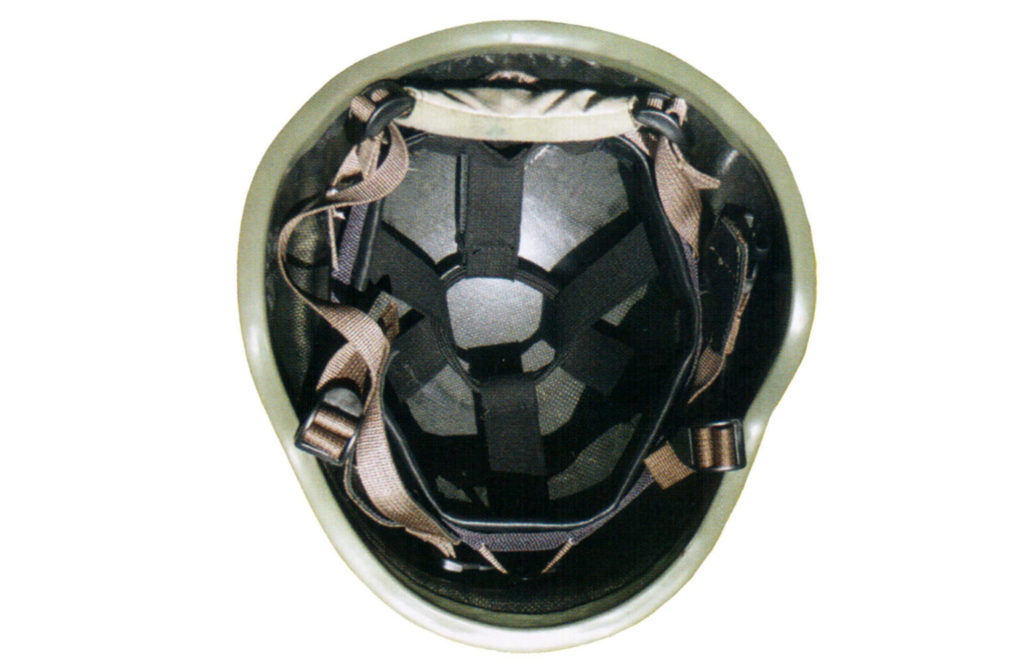 Technical characteristics
Protective helmet (PH) is designed to protect the human head from the defeat by small arms fire by Br1 class of protection by GOST R 50744-95 from bullets of the Stechkin's automatic gun (АPS), boss Indus. 57-N-181С, with a bullet of Pst of 5.9 g, the steel core, the speed of 335±10 m/s, a distance of 5 m) and according to the standard of the USA of NIJ 0101.06 a protection by IIIA Type (from bullets of 9-mm .357 SIG FMJ FN weighing 8.1 g, speed is 430 m/s ± 9.1 m/s and bullets of .44 Magnum SJHP weighing 15.6 g, speed is 408 m/s ± 9.1 m/s) as well as by shrapnel ammunition V50 ≥ 590 м/с.
PH is aramide laminate, consists of a protecting carcass made of composite material based on aramide fibers and the belt-type suspension. Hard body, a broadening in the area of the ears. The suspension system is designed for quick and secure fit on the head. Edges of PH exclude damage (scratches, cuts) on contact.
On the helmet mounted front and side brackets with an adapter for mounting the flashlight on the side of the helmet. On the side brackets can also be installed other equipment. The complete set includes an adjustable bracket helmet for night vision device.
You have the opportunity for aimed fire from a prone position, if you'd right adjusted your PH on your head.
Structural material carcass does not support combustion, and retains its protective properties after exposure to moisture. Individual fitting for head is adjustable by means of a belt-type suspension system.
PH is available in two sizes:
1st size: from 54 to 58 head size, inclusive;
2nd size – from 58 to 62 head size, inclusive.
Protection area providing Br1 class of protection by GOST R 50744-95, by sizes:
1st size – 11 square dm
2nd size – 13 square dm
Weight of PH, by sizes:
1st – 1.70 ± 0.05 kg
2nd – 1,85 ± 0.05 kg
Colour of PH — matt olive.
PH is equipped with a cover of waterproof camouflage cloth – desert (according to customer requirements).
PH keeps protective characteristics and performance when exposed to different precipitation and in the range of ambient temperatures ranging from minus 40 °C to plus 70 °C.
The kit includes:
Protective helmet – 1 pc.
Cover – 1 pc.
Passport and instruction manual – 1 pc.
Shelf life – 10 years.
Warranty period, within the warranty period of storage – 4 years.